[LEGGI IN ITALIANO] [ENGLISH]
Here our tips to save money purchasing online on dispensadeitipici.it
Log on to customer profile, rather than remain a visitor
Visitor
as a visitor you can explore with confidence the online store, buy online and surf our web site.
Customer
Log on to customer profile give you the possibility to display a reserved price list and enable quantity discounts.
There is no annual fee to pay, neither for the private consumer neither for the business owner.
The choice is yours and at your own discretion because for us the service comes before convenience!
Buy useful things in small amounts
For those who know that will have to use a product regularly (flour, olive oil, wine, almonds, pasta, preserves, etc.) could be useful to buy more than one unit and get discount on the base price.
We do not speak about entire boxes or dozens of products:

Quantity discounts on dispensadeitipici.it are simple:
from 1 unit, the list price is lowered
from 3 units, the price will be reduced more
The quantity dicount shall be calculated in real time as you add products to the cart, also is visible in the individual product page.
As simple as drinking a glass of water, or a good glass of wine :)
Increase the number of products in the cart (the shipping cost impact much less)
Let's be honest, at first sight, planning small orders the shipping charges look like huge!
Instead.. let's think about it..
When we add products in the cart, the total weight of the shipment increase too.
Thanks to quantity discounts on individual product, the single product price decreases and the shipping cost impact much less on the total price in the cart!
Here are some examples (shipping costs calculated for Italy)
1kg of flour + 1 liter of oil = approximately 2 kg = € 20 for shipping costs
30kg (6 x 5 kg - quantity discount) of flour + 30Lt oil (6 x 5 LT - quantity discount) = 60 Kg = 20 € shipping cost
12 bottles of red wine, 12 bottles of white wine, 6 bottles of sparkling wine = 45kg = 20 € for shipping cost
5kg of flour + oil 5lt + 1kg of almonds + 6bt of red wine (quantity discount) + 6 bt white wine (quantity discount) + 6 bottles of sparkling wine + 1kg of olives + 6 jam jars (quantity discount) + 6 jars of preserves (quantity discount) = 35kg = 20 € of shipping costs
The shipping costs are very clear and easy to understand, for deliveries to Italy cost is 20€, for deliveries to Europe cost is calculated in real time as you add product to the shopping cart, but you can refer to the Shipping Management page.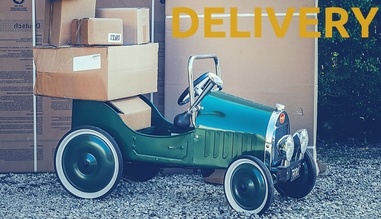 Share shopping (friends and relatives)
Seems to be difficult to fill the shopping cart? Our advice is:
an idea to take advantage of the benefits described in this page is to do the shopping with family/friend.

Combine more people orders has three advantages:
share the shipping costs

pay less for products thanks to quantity discounts

the wine and the food, shared, taste better
to remember:
our service is always more important than convenience.