Put trees in your programs.
 it is a news by BiodiverSO – biodiversitapuglia.it
  We should stop constructing streets and palaces, we should recover the recoverable and plant again a lot trees.
A few days ago, the Italian newspaper Repubblica reported on the first page, in a beautiful view, a photo of a road crossing green land, in a fall in Berlin, titled "Only trees will save cities from smog" while Lancet have been published the results of a research that shows that in 2015 the pollution caused 9 million deaths. the Italian newspaper Repubblica has reported that "rebuilding destroyed forests would eliminate the pollution of 650 million cars".
And we continue to destroy natural soils, cementing and waterproofing them (every day 100 hectares of natural soils are waterproofed in Italy).
In the past many times ago, among the pleasures they proclaimed, the "gentlemen"  used to boast of having a farm where they could find everything that constituted the so-called "family satisfaction", outside of the city walls. From this came the name "garden", a place of delight and pleasure, which is still preserved unchanged in the local italian dialect "sciardine" or "ciardine" (Sada, 1991). Today there is a discreet revaluation of the garden which, with the expansion of the cities, the subtraction of the urban fringes, the distances that were created between the center and the suburbs (and the countryside), was (re) introduced into 'urban area with functions no longer for "gentlemen" but for citizens, to pursue economic, social, cultural, educational, recreational and therapeutic goals.
Too often these goals are more exposed for fashion and habit than for real understanding of what is happening in the world.
We should stop building roads and palaces, recovering the recoverable and planting trees all around.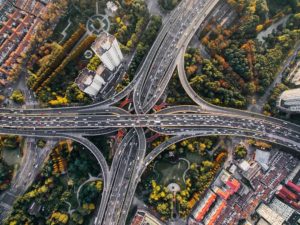 In view of a next election or municipal, regional or national voting session, we should try to see which commitments will take the candidates in this direction. It all seems simple, even this speech, but in the meantime the green decreases and the cement (even the word) increases.