Umbra Forest: Unesco inserts beech wood in the World Heritage Site.
The UNESCO – World Heritage Commission has decreed the inclusion of the Umbra Forest of Gargano in the World Heritage Site.
The best way to close the candidature of the Foresta Umbra – which add more value to the Gargano area after the recognition for the Sant'Angelo Sanctuary as UNESCO World Heritage Site – within the' Longobardorum 'paths.
The "forests" of the Foresta Umbra in the Gargano enter the European network of forests of beech wood, which already belong to those of Slovakia, Ukraine and Germany; This is a 'serial acknowledgment', since UNESCO has for some time longed for more "plural" recognitions than for individual destinations or goods.
The ecological and structural integrity of the Umbra Forest is a rare and unique example in Europe, for their majestic appearance and high biodiversity. Beech reaches here 350 years of age and a height of 45 meters.
The natural value of the Umbra Forest is one of the symbols of the Gargano National Park, to which the whole community is deeply tied. Being a UNESCO site will further enhance the attractiveness of the Gargano that remains one of the best tourist attraction point in Apulia.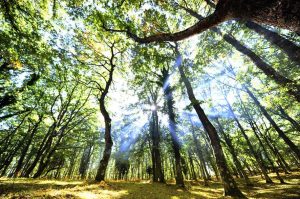 from regione.puglia.it