A toast with the subscribers of Nel Gioco del Jazz.
There is no good music that can not be accompanied by a good wine … from Apulia!
The Association Nel Gioco del Jazz in partnership with us, though a food and wine gadget to thank its subscribers for the next music season 2017/2018 that will bring to Bari (Apulia, Italy) artists such as Paolo Fresu, Uri Caine, Fabrizio Bosso, Enrico Rava, Sarah Jane Morris.
The gadget, a bottle of Apulian wine, will be delivered at the Charles LLoyd concert that will take place on July 26, 2017 at Teatro Petruzzelli in Bari (Apulia, Italy).
Here are the producers who contributed:
Cantina Fiorentino, Cantine Imperatore, Cardone Vini Classici, Pietraventosa, Tenuta Viglione, Varvaglione 1921, Vetrère.
Cantina Fiorentino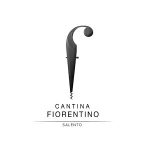 Cantina Fiorentino is a company in Galatina, in the province of Lecce (Apulia, Italy). The love of the Fiorentino Family for the Salento's territory has led them to invest in the agricultural sector and dedicate themselves to viticulture and to gain toward a production that has as its point of reference the total ENVIRONMENTAL SUSTAINABILITY of wines. + cantinafiorentino.dispensadeitipici.it
Cantine Imperatore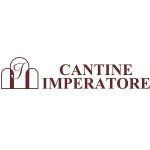 Cantine Imperatore winery aims to the quality but in particular it aims to represent the exemplary relationship between wine and territory. It thus rediscovers the historic winemaking techniques and ages its wines in a cave of the '700. His four Primitive expressions gave a touch of color to the beautiful land of Apulia. + cantineimperatore.dispensadeitipici.it
Cardone Vini Classici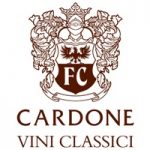 The Cardone Vini Clasici or Cardone Winery is today one of the oldest Apulian productive realities; Thanks to its ability to combine the ancient legacy of the Apulian regional wine tradition, the passion and wisdom of the past with the use of the most modern technologies. Since its inception, Cardone has never lost sight of its main goal: to produce wines, both from native grape varieties and from international grape varieties, representing the quality of the territory. + cardonevini.dispensadeitipici.it
Pietraventosa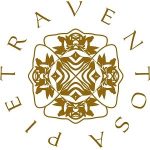 The love for their land, the passion for wine, the desire to rediscover the noble Primitivo grape of Gioia del Colle, are the ingredients from which Agricoltura Pietraventosa lives. Vinifications are the result of a balanced blend of technology and tradition: the use of state-of-the-art equipment naturally harmonizes with the strict respect of the ancient vinification memories in order to give wine the strong and decisive character that binds it firmly to Land of Puglia. + pietraventosa.dispensadeitipici.it
Tenuta Viglione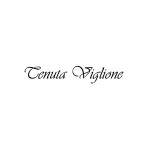 The Azienda Agricola Tenuta Viglione has its origins in the ancient peasant traditions and viticulture of the Zullo family among the towns of Gioia del Colle (Bari, Apulia, Italy) and Santeramo in Colle (Bari, Apulia, Italy). For decades, it produces quality wines and the cellar is located in "Viglione", on the border between the provinces of Bari and Taranto, on the road axis of the ancient Via Appia, on the margins of the land of Matera and at a latitude that results Higher than the entire area of Murgia Barese and the area called Gioia del Colle DOP. + tenutaviglione.dispensadeitipici.it
Varvaglione 1921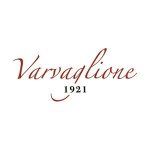 The wine company Varvaglione has been working in the wine sector since 1921, for three generations, and is one of the emerging realities in the Apulian wine landscape. The attention of the Taranto's company is focused on local wine varieties such as Primitivo di Manduria, Negroamaro, Malvasia and Aglianico of red grapes, Verdeca, Falanghina, Malvasia and Fiano of white grapes. As far as international vines are concerned, the Chardonnay vinifies always respecting the characteristics of the Salento territory. + varvaglione1921.dispensadeitipici.it
Vetrère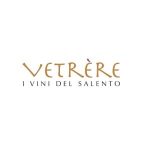 The Azienda Agricola Vetrère, where Apulia becomes Salento, expresses the gastronomic vocation of a territory that erected agricultural traditions as its identity. For five generations Vetrère pours the roots of Salento, its scents, colors and the ancestral rhythm of the earth in the goblets and throughout the range of products. + vetrere.dispensadeitipici.it
news by staff PR, Comunicazione e Marketing Dispensa dei Tipici | info@dispensadeitipici.it